Sustainable Development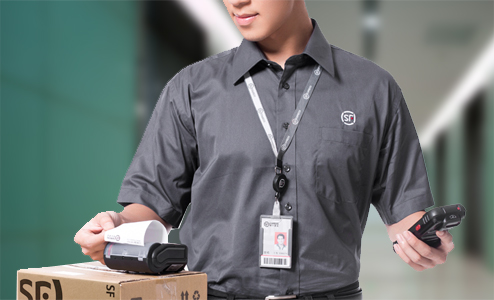 Advocate environmental protection  - Green logistics and low-carbon life
To respond to  and push forward the sustainable development strategy of the country, advocate a low-carbon life attitude, SF closely centers on the environmental protection theme of "green logistics and low-carbon life", fulfills its social responsibilities with regard to environmental protection from three aspects of operation, business and public welfare, constantly enhances its utilization rate of resources, reduces carbon emission and energy consumption, and facilitates sustainable development of the society.
Internal measures: - Improve packaging materials, conduct energy-saving renovation and promote power-saving offices
External measures: - Promote self-service tools and electronic waybills, develop environment friendly products and engage in environmental protection activities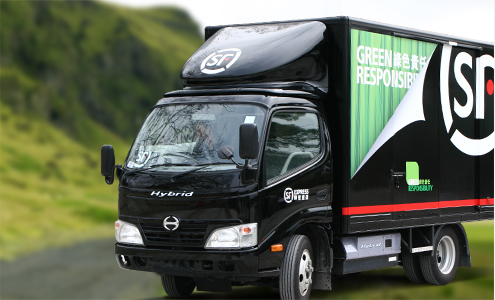 Facilitate common development –Carbon Emission Testing Standards of the Chinese Express Delivery Enterprises
While focusing on its own development, SF also actively undertakes its social responsibilities. SF participates in and pushes forward the establishment of the environmental protection system of the express delivery industry by relevant governing authorities of the country so as to standardize the carbon emission of the industry. In May 2014, the State Post Bureau released the Carbon Emission Testing Standards of the Chinese Express Delivery Enterprises for which SF was involved in the formulation. In addition, SF took lead to adopt a series of internal energy-saving measures internally to integrate environmental protection in its business operation and facilitate the implementation of the environmental protection system in the company. In future, SF will continue to promote the green business mode industry-wide and work closely with interested parties to build a green and sustainable business environment.