Corporate Honors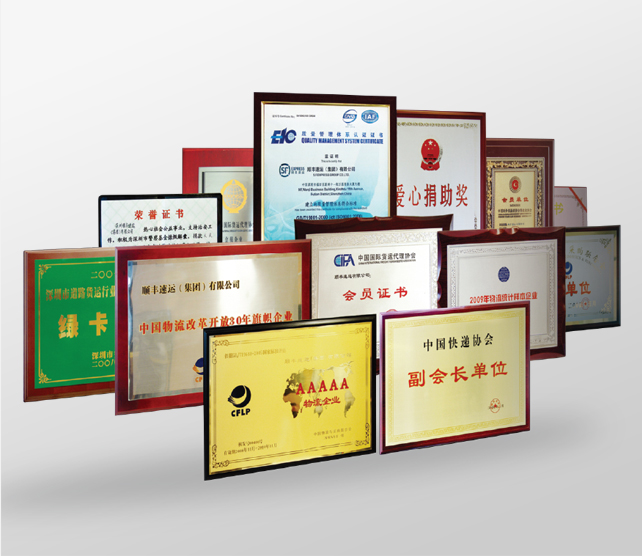 Honors come from recognition
Ranked the 377th in 2023 Fortune Global 500 (up 64)
Ranked the 5th among "Most Admired Chinese Companies" in 2022 (for 6 consecutive years)
Ranked the 1st in Top 50 Chinese Private Logistics Enterprises in 2022
Ranked the 1st in Express Delivery Service Public Satisfaction in the First Half of 2023 (for 14 Consecutive Years)
Ranked the 19th in BrandZ Top 100 Most Valuable Chinese Brands in 2022 (ranked the 1st among express delivery enterprises for 5 consecutive years)
SF Cold Chain was ranked the 1st in Top 100 Chinese Cold Chain Logistics Enterprises (for 3 consecutive years)
Ranked in Fortune China ESG Influence List (Listed for 2 Consecutive Years)
Ranked the 6th in 2023 Most Valuable Logistics Brands Worldwide (Listed for 6 Consecutive Years)
Listed in Top 500 Most Valuable Brands Worldwide in 2023 (Listed for 4 Consecutive Years)
Key Logistics Enterprise of Shenzhen
Top 10 E-commerce Logistics Innovation Enterprise
AAAAA Logistics Enterprise by China Federation of Logistics & Purchasing
Large-sized Backbone Enterprises by the Economics & Information Commission of Guangdong Province
Firms with AA Grade Credit Management by Administration of Quality Supervision, Inspection and Quarantine (AQSIQ)
Brand Enterprise Award by China (Shenzhen) International Logistics & Transportation Fair
Pioneering Enterprise in the 30-year Economic Reform of China's Logistics Industry by China Federation of Logistics & Purchasing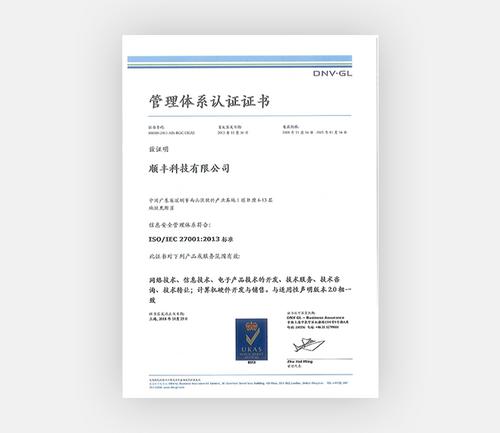 The information security management of SF has reached international standards, and has officially passed ISO27001 Information Security Management System International Certification.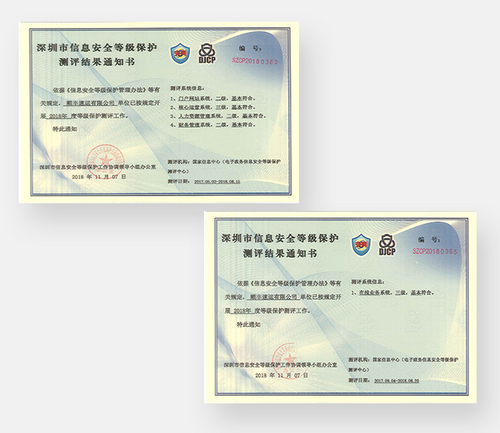 To ensure the fulfillment of network operator's security protection obligations, SF has filed the network security classified protection for the five core systems and carried out testing to implement classified protection requirements every year.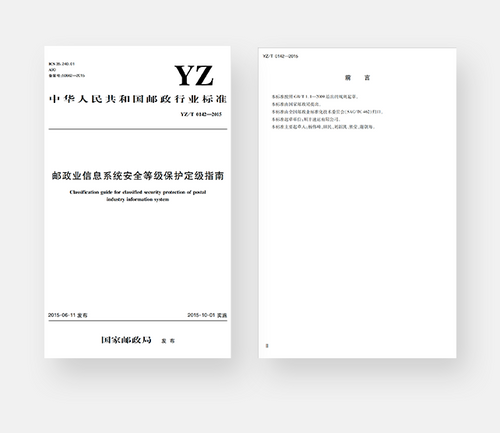 SF participates the State Post Bureau in Formulating Related Standards of Classified Security Protection of Postal Industry Information System
In July, 2014, the State Post Bureau entrusted Information Security and Internal Control Section of SF in formulating Classification guide for classified security production of postal industry information system. The standards were officially released on June 11, 2015, representing that the security level of the postal industry had entered a standardized stage. The standards are also the significant contributions from SF for enhancing information security governance level of the industry.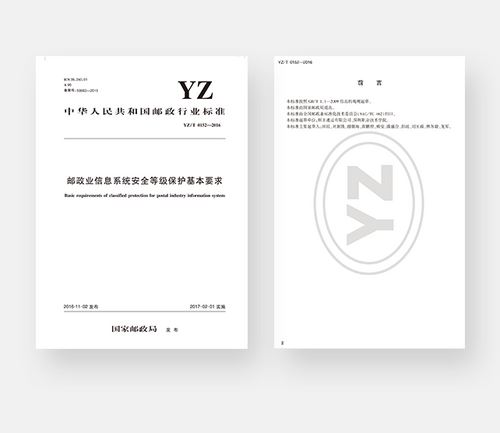 After that, SF participated in drafting basic requirements of classified protection of postal industry information system, combining the actual situation of the postal industry and the industry practical experience. On the basis of GB/T 22239-2008, security requirements for postal industry strengthening protection were added to make the standards have more guiding significance to the industry.