Brand Philosophy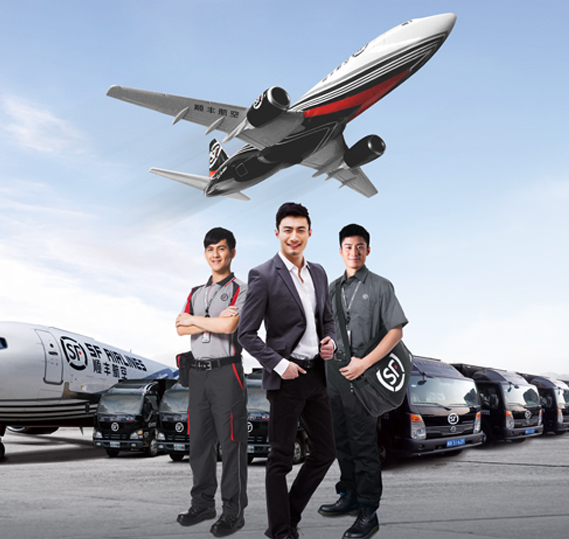 SF Express is your most trustworthy choice.
We take the expectations and trust of our customers very seriously. Thus, we wholeheartedly care and ensure the delivery of each package.
You choose and entrust SF Express because you need convenient, fast, and reliable delivery services.
We serve not only parcels, but also our professionalism and service.
We manage the flow of every package and ensure that each parcel is delivered accurately, punctually, and safely. Along with this, we focus on helping customers achieve the best user experience and optimal cost and improving the efficiency of network operations to ensure that packages are delivered on time.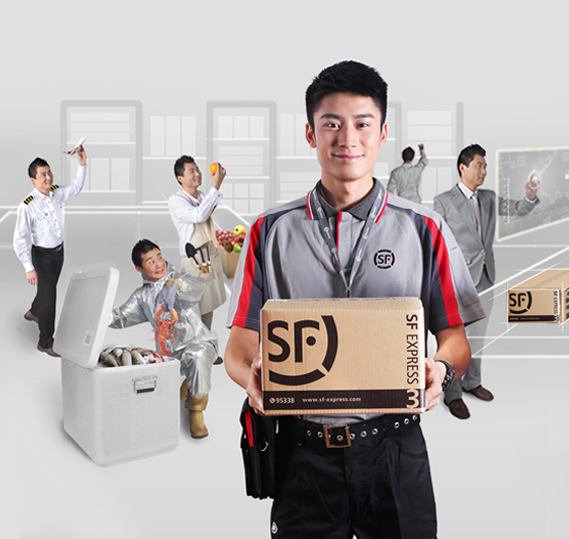 SF Express is based on logistics services to provide other types of integrated services.
Logistics is not only the transportation of goods, but also the bridge linking different forms of online and offline business, the key point of brand and consumer contacts and consumer experience.
Logistics is shifting from the cost center of an enterprise to the value center.
Logistics is not just a physical work, but also a technology work using big data, Internet of things (IOT), AI and other technologies.
Logistics is not only logistics, we need to have an in-depth understanding of the industry, to provide customized solutions for different industry customers.
SF Express have an in-depth understanding of supply chain business and industry customers pain point, build different types of logistics network to provide intra-city, inter-city and international logistics services.
SF Express provides consumers with well selected suppliers and commodities, and also provides financial services for SMEs .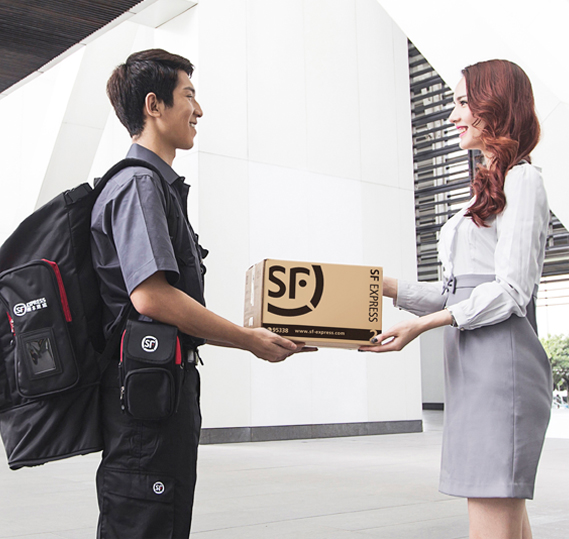 We are business partners who help our customers succeed.
Our team works with our customer team to plan and provide professional solutions. Customers only need to focus on the design, manufacturing, and marketing that they are good at and spend money to where they are most needed.
SF Express provides fresh and quality food at the fastest and safest way to help urban and rural people live more conveniently and happily.
This is the partnership defined by SF.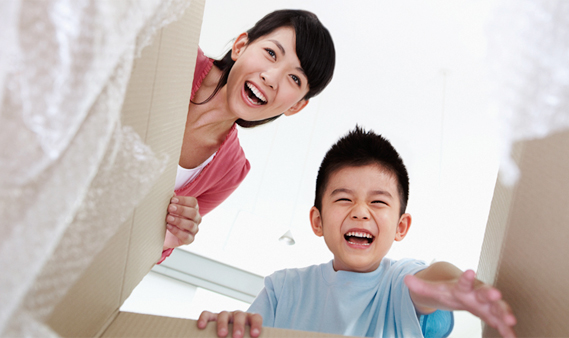 In SF, we deliver millions of items everyday.
We deeply understand the significance behind every item.
They are the keys to wisdom and the results of hard work.
They are surprises to families and rewards to yourself.
Behind every item, there is trust and expectation.
We understand the weight they carry, so we try our best to enhance operational efficiency to deliver the items to their designated places on time.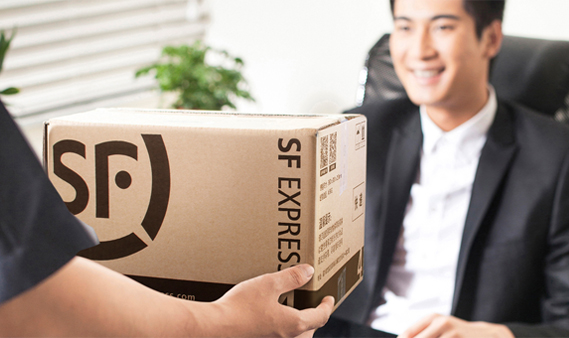 We care about every commitment and deliver every expectation whole-heartedly to help customers achieve success.
Based on the deep understanding and grasp of industry customers, SF provides customers from different industries with customized one-stop solutions and business environment management.
We understand the supply chain demands and the critical points of industry, address those critical points and the process of the industry, and establish a seamless logistics network to provide intra-city, interregional, and even international logistics services.
We provide highly efficient logistics services and assist you in achieving the optimal cost effectiveness.
We provide you and your customers with the ultimate service experience.
We assist you in achievements in business, reputation and career.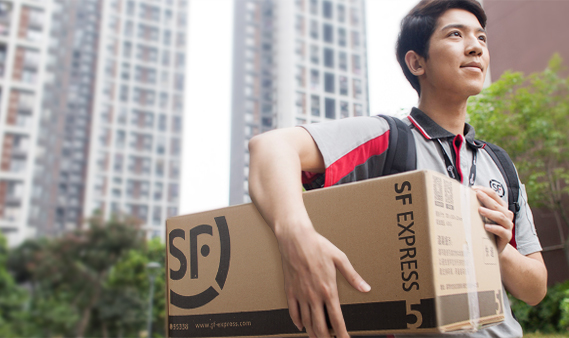 Every moment has an innumerable amount of customers' trust and expectation being delivered through SF's network to every corner of China and the world.
This is not just the power of a logistics network, but also the power of hundreds of thousands of SF couriers and knowledge gained from data.
Based on logistics, SF modernizes the brand experience for merchants and carefully selects products and suppliers for consumers.
We assist high-quality small enterprises in flexible financing and assume responsibilities for effective operation of the commercial industry.
SF commits its network, technology, and people to deliver every expectation whole-heartedly.
Deliver on our every promise.