How to register an account
Personal Account Registration
Customers will have to login/register an account on the SF International Online Order website to start a shipment order online. There are two ways to register : Website and Mobile App.
    SF International Online Order website:
       Step 3:  Fill in your information, review and check "I Agree SF Express privacy policy", click "Register".
       Step 4: After clicking "Register", pop-up message shows saying that the registration completed, please go to your mailbox to activate your account.
       Step 5: Find the activation e-mail from SF International in your mailbox, click the "Click here" link in the e-mail to activate your account. If you cannot receive the activation e-mail, please contact our Customer Service Hotline.
       Step 6: After clicking the activation link, you will be redirected to the FirstMile webpage. You may log into FirstMile directly and start shipping with SF International!
2. SF International Mobile App (US only): 
---
Enterprise Account Registration
Steps for registering as an Enterprise Account on IBS:
1. Please contact our local customer service or sales representative to create your company profile in our system and you will get a registration code and a credit account number from our sales representative.
2. Use the registration code and account number to start your online registration on IBS.
There are two ways for registering an account at IBS.
1. SF Express United States Official website
√  Go to http://www.sf-express.com/us/en/
√  Click "Register" on the upper-right corner
2. IBS Login Page
√  Go to http://osms.sf-express.com/osms
√  Choose your preferred language and click "Register"  at the bottom to start registration.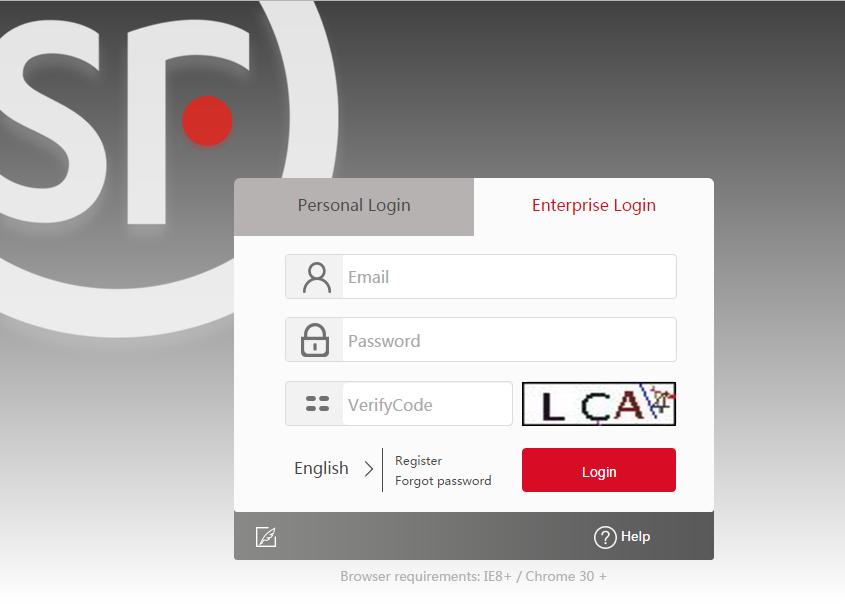 At the registration page, please select "Enterprise Registration", fill in the information with *, tick "I Agree <Service Agreement>", and click "Register".
Please make sure that you provide the correct registration code and credit account number.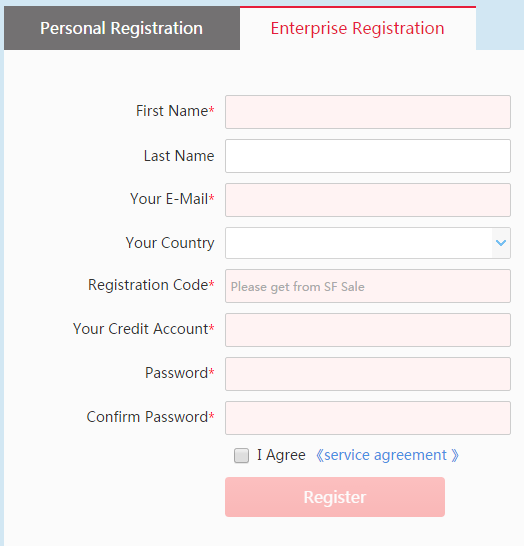 a. For any error messages, please don't hesitate to contact our sales representatives for assistance.

b. The dialogue box of "Register Successfully" will pop up, and you may begin shipping with SF!