A Few Things E-Commerce Merchants & Retailers Need to Know about China Customs Clearance
Are you an e-commerce seller that's entering the China market for the first time? Just want to test the waters? If you're an e-commerce retailer that's just building up your online presence in China, you have the option to ship your products directly to Chinese consumers from overseas, instead of stocking them in a Chinese warehouse for fulfillment. But, one of the biggest challenges is getting your goods through customs. For an overseas B2C shipment, you generally have two choices – 1. Declare your goods as a personal shipment, or 2. Declare them as a B2C direct shipment. Which one should you pick? The short answer is, it depends. We lay out some of the key factors that you need to keep in mind.
Shipment Value
Personal shipments typically refer to items that are used for personal use, and the value per package generally must be under 1,000 RMB if it consists of multiple items. So, if the shipment consists of multiple items that together surpass 1,000 RMB in total value, it's not going to fly unless it is divided into multiple different packages. However, if you are just shipping one undividable item (such as a purse), that item can be worth over 1000RMB, as long as it is intended for personal use. For B2C direct shipments, the value per shipment order must be under 2,000 RMB. Additionally, for the B2C direct shipments channel, each Chinese citizen can only purchase up to 20,000 RMB worth of overseas goods a year.
Impact on Transit Time
For personal shipments, it generally takes 1-2 days for the customs authorities to approve incoming shipments. For the direct B2C model, shipments can generally pass through within a day since the items will already have been pre-registered with the customs authorities in advance.
Pre-Registration
For a B2C direct shipping channel, your products need to be pre-registered with the customs authorities. This process can take some more time upfront, but it also depends on how many different types of products you want to sell. If you plan to make a commitment to the China market, then this would be the more appropriate step to take.
Duties and Value-Added Taxes (VAT)
This depends on the product category. In most cases, duties and taxes are going to be lower for a B2C direct shipment than a personal shipment. Duties on personal shipments are typically either personal postal article taxes of 15%, 30%, or 60% depending on the type of shipment, with no VAT or consumption taxes applied. Duties for B2C direct shipments usually consist of a discounted VAT: 70% of the VAT + consumption tax = typically 11.9% or 26.37%, depending on the product category. But, keep in mind that personal shipments are exempt from duties if the duty is under 50 RMB, so for smaller value items (<333 RMB for 15% tax items, <165 RMB for 30% tax items) it might make more sense to send them as personal shipments.
China Entity Requirement
For direct B2C shipping clearance, your company needs to have a legal China entity to act as the consignee. This also makes things easier when dealing with payments and fund settlement. For personal shipments, you don't need a China entity, but the consignee does need to provide a copy of his/her national ID card.
Summary:
If you're a small merchant selling to Chinese consumers for the first time, chances are your volumes aren't going to be that high and you're not sure if you want to go all in on the market.  In this case, claiming your goods as a personal shipment could be a quick way to enter the market, especially if the value of your goods is low enough to avoid personal duties. However, if you're a larger brand that is dedicated to entering the market and have at least a few hundred SKUs that you want to introduce, then it makes more sense to set up a China entity, register your goods as B2C direct shipments, and pre-register your products with customs. Later, once you build up your volume, you can transition to stocking your items in warehouses in China for faster delivery.
Want to learn more about SF Express's cross-border e-commerce solutions? Please visit our website at http://www.sf-express.com/us/en/others/promotion/index.html
Cooperation Inquiry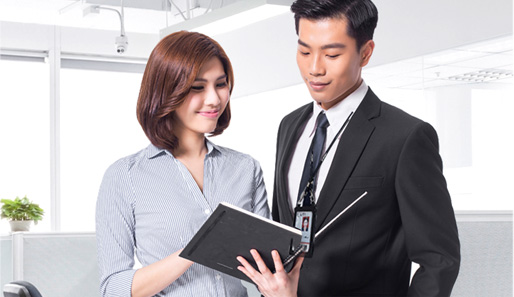 If you are interested in our products, please submit your information to us. Our professional personnel will contact you as early as possible!