How to Schedule Free Door-to-Door Pickup Services

Our courier will pick up your shipment and provide door-to-door delivery services after you place your order.
Please check if your destination address is within our Service Coverage network.
Our courier will verify the following items before collecting your shipment:
1. Whether your shipment is properly packaged.
2. Whether your shipment's contents comply with the country's laws and export/transportation requirements.
     Inquire Here [Prohibited Items] 
      Inquire Here [Import/Export Regulations]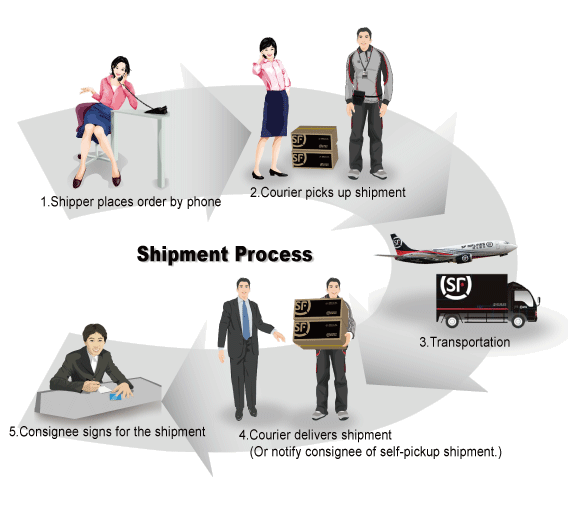 Order Placement 
SF Express provides you with professional, convenient and high quality "door to door" express delivery services. Simply give us a call and we will be happy to serve you!
To place an order, choose one of the following methods:
Call 02 097 1889  to schedule a pickup within a day.
Prepare Your Shipment
1. To ensure a secure delivery process and to prevent your shipment from being damaged or lost, our packaging principles can help you to understand the importance of appropriate packaging and to improve your packaging abilities to effectively decrease the possibility that your goods will be damaged.
2. SF Express will provide packing materials for free. For your self-packaged items, we may have to strengthen the packaging based on the actual condition of your parcels.
Fill in Your Waybill 
To ensure that your shipments can be delivered to the consignees without hassle, you have to fill in the waybills offered by SF Express.
Track & Trace
Contact our Customer Service Hotline at 02 097 1889 or click here to track your shipment.
Proof of Delivery 
The consignee is required to sign the waybill upon his/her receipt of the shipment. The signed waybill will be uploaded to our system on the same day.