How to register an account
Account Registration
1. Open the IUOP system access link: https://iuop.sf.global/, enter the registration/login page, and click Register now in the lower right corner of the login box.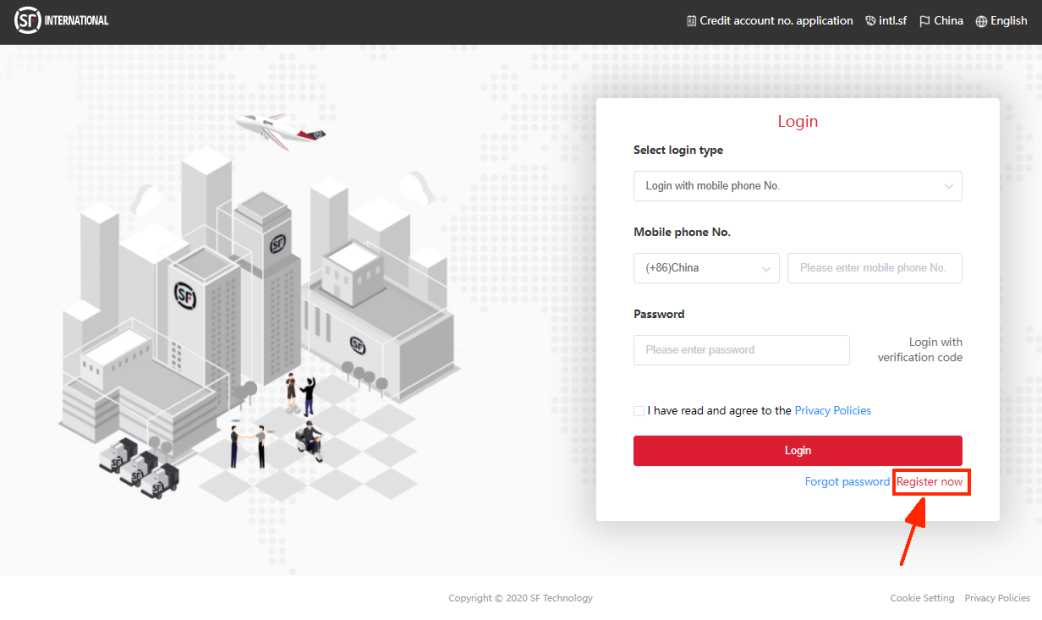 2. After browsing the Terms of Services and Privacy Policies in the pop-up page, click I know.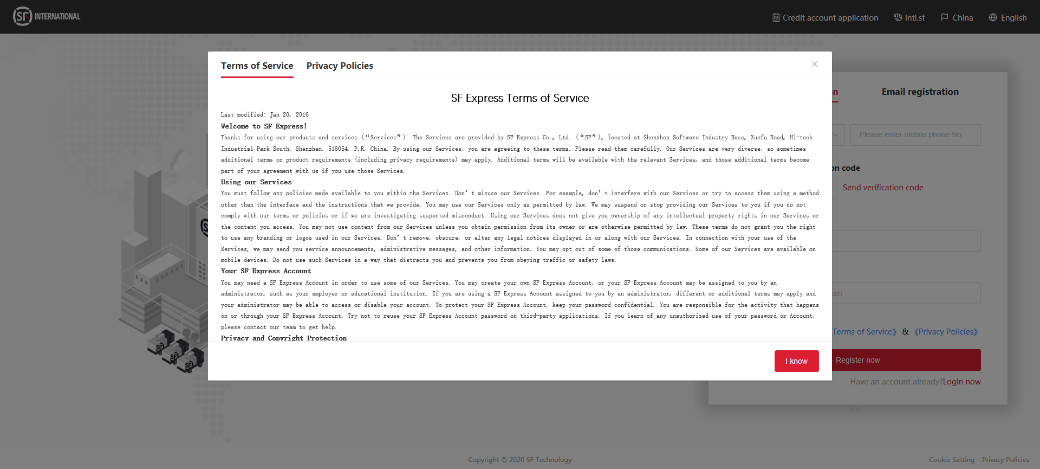 3. Completely fill in the registration information. Regardless of whether you choose the Phone registration or Email registration mode, you need to click Send verification code. The mobile verification code is valid for 5 minutes, and the email verification code is valid for 15 minutes. Fill in the required information and submit the verification code within the specified period.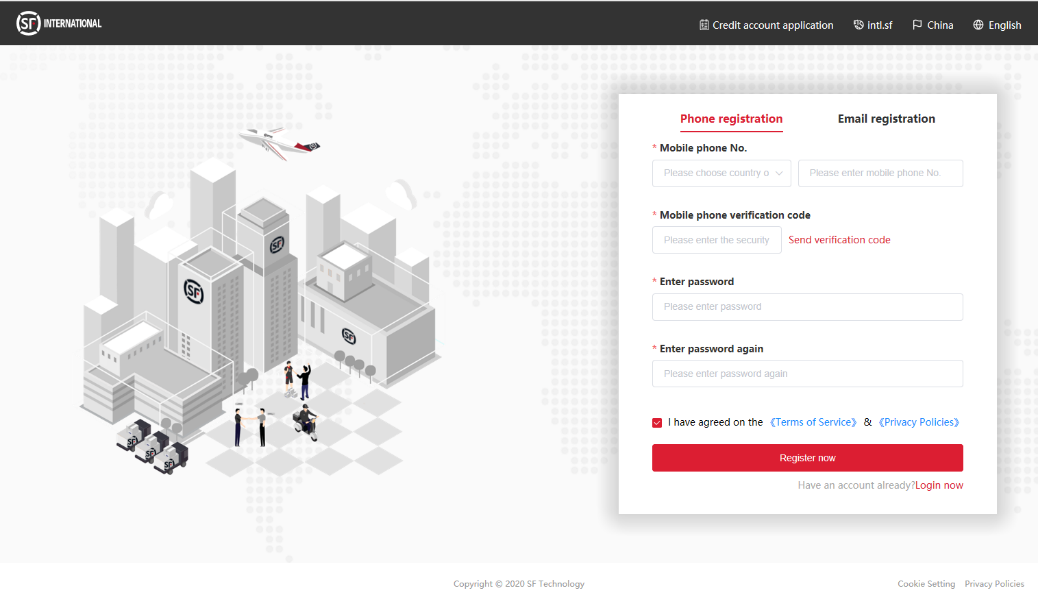 Phone registration page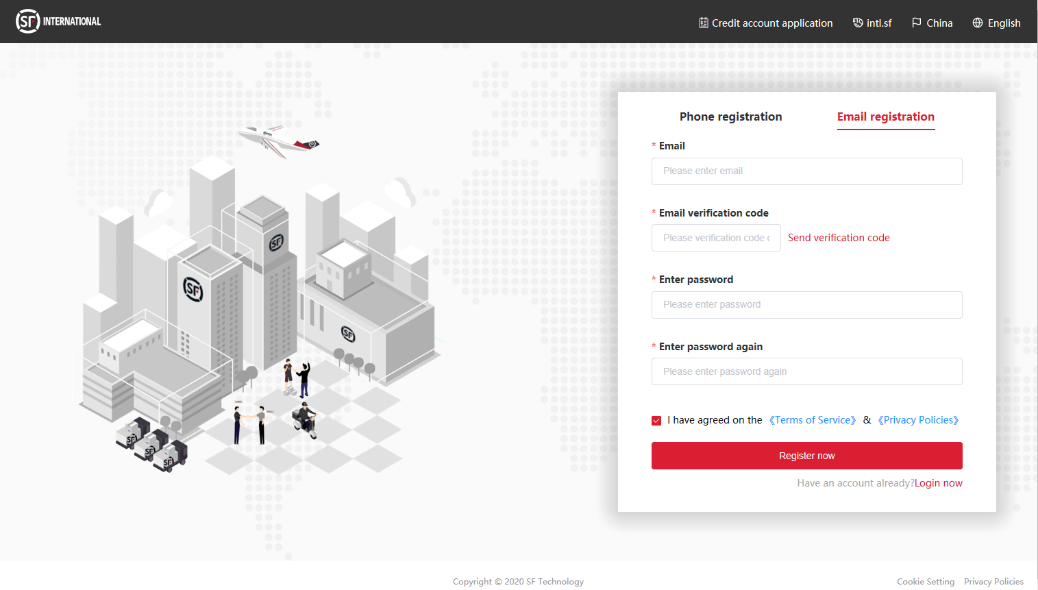 Email registration page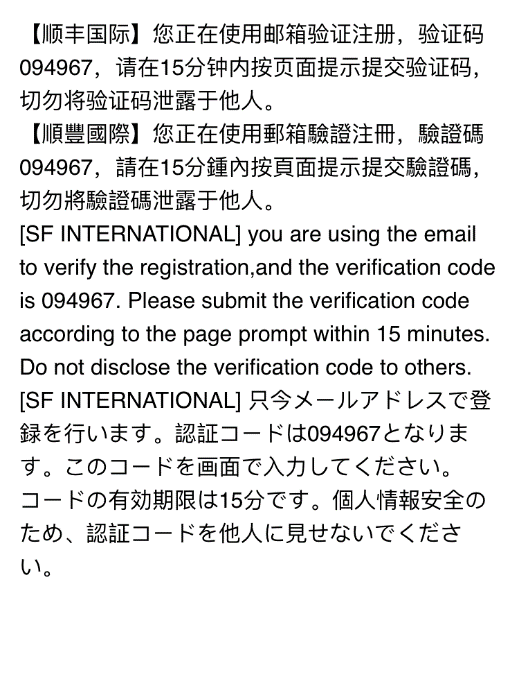 Verification code notification
4. Enter the verification code at the registration page, then submit.
For customers with credit accounts, please contact the sales personnel to bind with the credit accounts in the ICRM system.